Laura Dunnington
Executive Director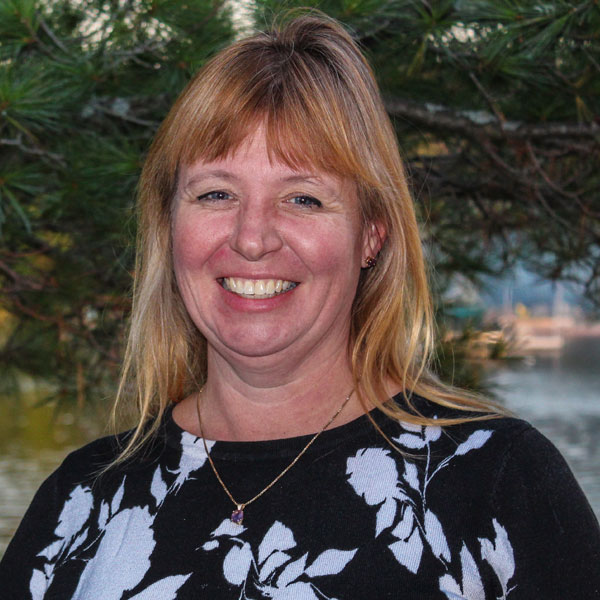 During Laura's extensive career she has instilled her professional wellbeing values.
As a Registered Nurse she is the current Administrator of the Mayfield Retirement Residence. Since starting her employment in 1991 at The Mayfield she has continues to grow professionally, seeing the facility through 3 changes in ownership. Laura has been a leader and a mentor to many caregivers and is dedicated to the community she serves. Laura is responsible for all aspects of the day to day operations of the Mayfield.
Born in Montreal, Laura moved with her family to Ontario at the Age of one. She grew up on the family farm. Laura continues to live in the province with her Husband and Son. Her hobbies include camping, gardening, reading, cooking, hiking, photography and traveling to exotic islands while on cruises. As an avid animal lover she supports the SPCA and PETA.
You can reach Laura Dunnington at 613-925-3784 or email at laura.dunnington@themayfield.ca
Janet Gillespie
Director of Wellness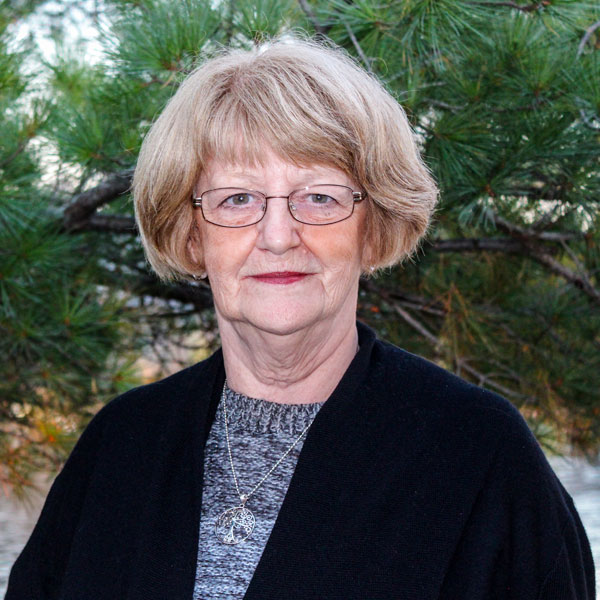 Janet's nursing career began at The Brockville General Hospital followed by community nursing. This year marks Janet's sixteen year working at The Mayfield Retirement Home. Prior to active nursing Janet was employed by St. Vincent de Paul Hospital as a Medical Secretary. As a Registered Practical Nurse she is the current Director of Wellness... where she combines care, health teaching, mentoring and compassion on a daily basis.
Janet was born and raised in the Brockville area and presently lives in the country with her beloved German Shepherd. She has rescued six dogs and three cats... and is a very active supporter of the SPCA and I Am Alive Rescue. She has two children: one son living in the Prescott area and one daughter living in Hong Kong. Janet is the proud Grandmother of two grandsons and one granddaughter.
Her hobbies include gardening, reading, cooking and rescuing unwanted animals.
You can reach Janet Gillespie at 613-925-3784 or email at janet.gillespie@themayfield.ca
Lisa Temple
Director of Community Relations


I have only been with the company since December 8th 2014 and I can say that I feel very blessed to be part of such a wonderful team, and to have the opportunity doing a job that I absolutely love and am very suited for. My job incorporates advertising, marketing, problem solving, strong communication skills, socializing, community collaboration, empathy, compassion, positive outlook, and continually building a positive environment. These are challenges that come very natural to me as I am naturally a very positive outgoing individual with a great sense of humor and a strong work ethic, all of which I feel is very important in my role.
My educational background is in Psychology and Sociology at Carleton University and Business Marketing at Algonquin College in Ottawa. After graduating I started my career working in sales and Marketing for a major innovative computer software company McLeod Bishops Systems located in Ottawa. Upon relocation to Prescott I began a twenty year tenure with DuPont Maitland site. Due to plant closure I returned to school and I have graduated from the (SSW) Social Service Worker program from St.Lawrence College maintaining Deans List status. Also in the meantime I help manage the Bridge Waters Inn our twelve room motel located in Johnstown.
I was the youngest of six children, born and raised in the wonderful safe community of Prescott Ontario. I presently live with my husband in Johnstown Ontario just outside of Prescott. I have three grown children the eldest is my daughter and two younger boys. In my spare time I like to renovate, do yoga, cook and entertain family and friends. I have always placed a high value on spending quality time with family and friends. I believe one of the most important things in life are healthy happy relationships.
You can reach Lisa Temple at 613-925-3784 or email at lisa.temple@themayfield.ca